Re: DBC Petitions Response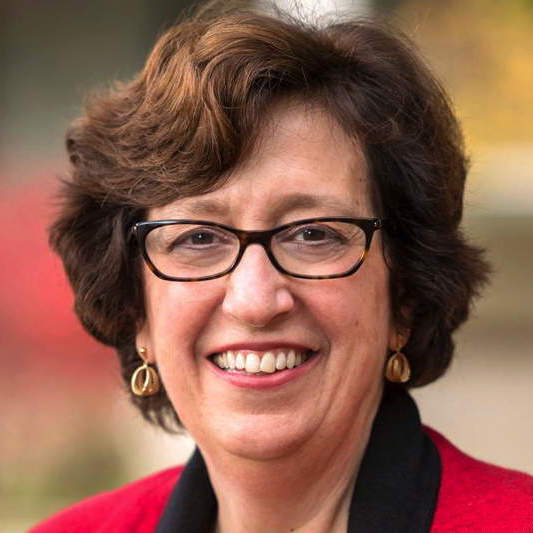 From:
Martha Pollack
<president@cornell.edu>
To:
Do Better Cornell
<info@dobettercornell.com>
Date:
July 31, 2020
Dear Do Better Cornell:
Thank you for your message of July 22nd, responding to my message of July 16th and outlining the series of actions that you continue to seek in pursuit of a more just and equitable Cornell.
The creation of a more inclusive community relies on the participation of all our members, and I deeply value all of the messages I have received, especially over these difficult months, contributing ideas and suggestions. It is important to me that all of you know that your voices and ideas have been heard, and that the input conveyed to my office from across our community formed a major part of my administration's discussion and planning of the many actions and initiatives now underway.
An equitable and inclusive society will never lie waiting for us at the end of any fixed set of actions or changes. It must be a constant work in progress of which we are always mindful: an ongoing state of striving to, as the name of your initiative implies, "do better." It is my intention to place Cornell firmly on a path where all of us are consistently working to do better, as an institution and as individuals: putting in the hard work to communicate across difference, understand how we got to where we are, and engage in the actions, large and small, that will move us steadily forward.
Below I have listed the points outlined in your message, and the ways in which the university is working to address each concern.
An alternative justice board
Cornell will address this in three ways. First, plans are underway to implement a new community response team, which will respond to non-violent misconduct rather than having police involvement. Second, a major revision to the Code of Conduct is underway, which will allow for a greater developmental approach rather than a criminal justice approach to individual and group misconduct. A developmental approach to misconduct allows students to reflect on their personal values as well as community values, challenging students both to make amends and to make ethical decisions going forward. Third, a position was added to the Dean of Students Office several years ago that uses conflict transformation techniques to address identity-based conflict in groups and systems. The techniques include education and outreach, mediated or facilitated conversations, and restorative justice. This role is currently vacant and will be filled pending a cessation of the university hiring freeze.
In combination, these three actions will move our campus approach towards an accountability model that is more developmental and equitable.
An adjustment in Residential Advisor training regarding protocol for marijuana in residence halls
Residential Life is revisiting their policies at this time. The university's decision to create a community response team will provide Residence Life with numerous new and more appropriate options to manage issues of residential safety without the need to involve Cornell police.
More direct funding for Ujamaa and Black Students United
Cornell University partnered with the Student Assembly during the 2019-2020 academic year to dramatically increase the amount of funding available to student organizations, including Byline organizations, by increasing the Student Activity Fee. As a result, BSU should be able to request greater funding through the Appropriations Committee process.
More funding for the Africana Studies & Research Center Library, as well as renovations and a better location
As a university library resource, the Africana Studies and Research Center (ASRC) John Henrik Clarke Africana library is funded in the same manner as Cornell's other libraries. Of note, Gerald Beasley, the University Librarian, recently announced that effective August 1, 2020, Eric Acree, Director of the Africana Library, will also become the principal curator for African and African American rare and distinctive holdings within the Division of Rare and Manuscript Collections. This change reflects the Cornell University Libraries' commitments to enhance the documentation of the African and African American diaspora and foster an understanding of the connection between racial inequity and systemic racism. The collections held by the John Henrik Clarke Africana Library are a part of a larger, holistic picture of rare, manuscript and archival collections held within RMC. Collaboratively, both collections are central to documenting African and African American history in a global context. Both contain narratives that should be connected by shared understanding and opportunities to engage around historical inquiry into the Black experience.
Due to the pandemic, the university is prioritizing its current budgetary commitments, primarily the enormously increased need for financial aid, over capital projects. As a result, many already planned capital projects, including most renovation work to existing structures, have been put on hold. For this reason, and because of the need to take into account the preferences of ASRC faculty, we are not able to explore relocating the ASRC at the current time.
Continuous, publicly available updates every 30 days and dynamic materials compiling these updates
In recognition of the importance of regular and transparent communication on these issues, the university maintains a continuously updated website detailing the institutional initiative of Diversity & Inclusion. These items will be added to that site, where they can be tracked for completion, and progress is visible to the public.
In addition, updates on major items will be shared regularly with the campus community, in emails from university leadership. This will include the planned themed semester, which will provide an opportunity for academic engagement with issues around racism above what already occurs.
The defunding, disarming, and disbanding of the Cornell University Police Department
An essential step forward for building trust in public safety is decoupling armed police response from situations that do not require the presence of a uniformed officer. For this reason, we will be investing in the creation of a non-police community response team, which will be trained to serve as effective first responders to the range of incidents or situations where police presence is not necessary.
Vice President for Facilities and Campus Services Rick Burgess, Vice President for Student and Campus Life Ryan Lombardi, and Cornell University Police Department Chief David Honan are already working together to create and implement this new community response team, which will support our residential life staff and become the first responders to reports of noncriminal offenses and nonviolent incidents that occur in our residential communities. Ultimately, we expect this team to monitor campus events, both formal and informal, to promote safety and well-being, and monitor the application of university policy, allowing CUPD to focus on unlawful activity.
As I stated in my July 16th message, the existing Public Safety Advisory Board (PSAB) has been elevated and now reports directly to Executive Vice President and Chief Financial Officer Joanne DeStefano, ensuring accountability for the implementation of PSAB recommendations and new initiatives.
My goal is to develop a system for supporting public health and safety that is capable of responding appropriately and sensitively to every emergency, including those that do require police officers. I am confident, based on our data and feedback, that the CUPD is committed to anti-racist policing and is a leader in demonstrating just and equitable law enforcement.
Involvement of student leaders in search committees for and the hiring of new faculty members
As you note in your letter, a number of the changes you seek fall under the purview not of the central university administration, but of the Faculty Senate and the faculty of individual schools, colleges, and departments at Cornell. The search process for new faculty members is carried out independently by the relevant units across the university, and each has its own procedure. Search committees are encouraged to include students in the process as a best practice, and many units already include students in the faculty search process.
The abolition of the Student Contribution
We realize that many of our students are concerned about meeting summer savings and employment expectations, and recognize that the changing state of the economy will have an impact on students' ability to work over the summer. While we are not in a position to waive the summer savings expectation completely, we plan to reduce the amount expected by offering additional institutional grant funding based on family income and financial need. Students who are not able to meet the student contribution are encouraged to use the "special circumstances" tab on the Financial Aid website to describe their current situation and changed need.
Support groups for victims of bias discrimination
Cornell has a clear process for reporting bias incidents, which are handled individually according to the circumstances involved. Those involving faculty are handled by the Department of Inclusion and Workforce Diversity. There is no support group specifically for students who experience bias at the hands of faculty; students who require mental health support after experiencing an incident of bias are encouraged, in addition to reporting the incident, to seek care at Cornell Health, where their needs can be best evaluated and met through individual or group counseling as appropriate.
The empowerment of Cornell's service workers.
We share your commitment to all members of our community, including staff. You specifically call out our service workers, who are represented by the UAW labor union. We have ongoing conversations with the union leadership, and we will share your expression of support and discuss your suggestion. We also want to note that for the last several years, Cornell Dining has been offering robust personal and professional development sessions for their service workers, which staff are paid to participate in. These workshops and trainings cover a broad variety of topics such as: wellness; self-care and personal growth; communicating across language and cultural difference; understanding and maximizing employer benefits; change management skillsets; and implicit bias workshops.
Additionally, I would like to address your concerns related to the tweets posted by Cornell Professor David Collum and the university's response to his actions. Cornell's commitment to academic excellence rests on our core belief that learning flourishes in an environment where diverse ideas are presented and debated without hindrance. I have personally made it a priority to help our campus community understand the importance of vigorously debating and reflecting on differing political and social views, including – and often especially – those that challenge our personal ideas and beliefs. Every member of our campus community, faculty included, has the right to express their political beliefs and opinions, and the obligation to respect and protect that right for others. As such, no faculty member can or will be fired from their positions as a result of exercising their legally protected right of free speech; at the same time, every member of the Cornell community has the right to speak clearly and decisively when they witness speech and behavior that fundamentally violate Cornell's core values.
Our position on the complex balance between the personal expressive rights of faculty and the university's articulation of our core institutional values of equity and diversity is set forth in the statement issued on June 5, specifically in this sentence: "While Professor Collum has a right to express his views in his private life, we also have a right and an obligation to call out positions that are at direct odds with Cornell's ethos." His behavior was not only insensitive, but deeply offensive, and it was essential that the university administration say so clearly and publicly—which we did.
I want to say again how much I appreciate the time, attention, and thought that you have put into these issues that are so central to who we are as a community. I applaud your dedication and commitment, and look forward to building the diverse, equitable, and inclusive community Ezra Cornell aspired to build.
Signed,
Martha E. Pollack
Weigh in now

›